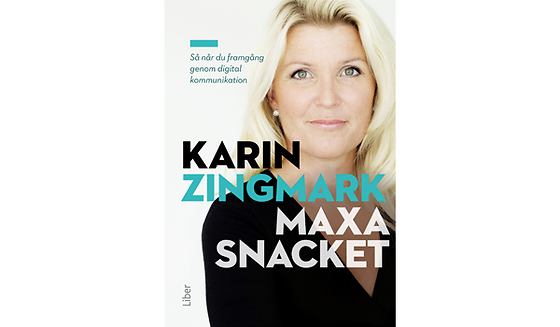 Talk the Walk - how to succeed with digital communication
Karin Zingmark has over 20 years of experience in driving change on the topic of communication and leadership, most recently as CMO Lead at Microsoft. Today, she is a sought after speaker and strategic advisor, and is current with her book "Talk the Walk - how to succeed with digital communication". With lots of curiosity and a passion for the internet, Karin ensures that the new opportunities are seized in a connected world of work.
About the book
That time when management could delegate communication to a specific communications department, that packaged and distributed the company's message to the outside world, has long passed. Today's businesses must become fully communicative by listening, analyzing the outside world, taking on customer insights and pushing for change in an ongoing dialogue with both coworkers, customers and the society they are a part of. In this book, Karin shares her knowledge in driving change towards building communicative organizations that are prepared for the future.
Here is a sneak peek of the book. (In Swedish)
Take the opportunity to listen and talk to Karin at Customer Loyalty Conference and buy the book to a discounted price.